Well I am at my aunts. She was actually on the tube to King's Cross but because she was late she missed the incident and got stuck at Wembley Park. She had no idea what happened until she got back and was told to switched the telly on by a concerned friend in Australia.

All of the tube stations I passed through are closed. It looks like most will remain closed at least until tomorrow morning. Then we will see...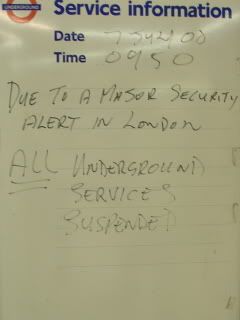 London is crawling with police. Here are a couple stationed at Ealing Broadway station.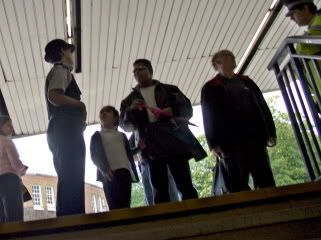 And here is another beater spot-checking our bus.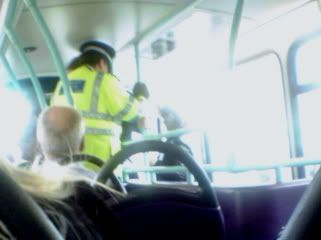 This is the front page of London's Evening Standard: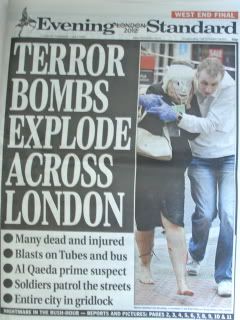 And here is the text message London's TfL sent me earlier this afternoon: