Yesterday we went to Chop Chop, a popular noodle bar. They have a branch in King's Cross. The one we went to is situated in Shepherd's Bush Green which we recently discovered.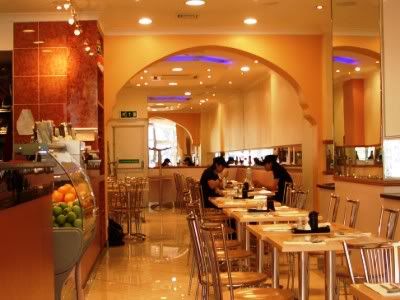 The decor is much nicer than King's Cross and the premise is a little bit bigger. It is of a typical modern high street Chinese restaurant. We got there just after 12pm. You can see that it is quite empty. However 15 minutes later more and more people filed in including many doing take aways.
We ordered a 'Kway Teow' and 'Seafood in Egg Sauce Fried Ho Fun' both a snip at £3.90 each. While the
Keow Teow
is better than the one in King's Cross, the portion is less. But it managed to fill us up. Can't be greedy!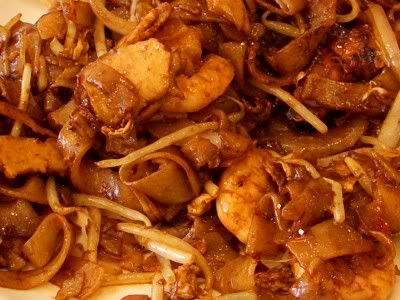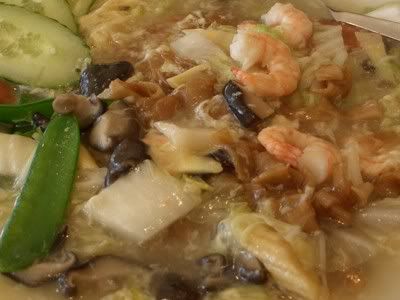 Do check it out. Prices are cheap ranging from £2.80 to £3.90 for main meals. The starters are not worth ordering. For £2.90 you get four smallish pieces of chicken wings. Not worth the money. While the claim to be an authentic 'Chinese, Malaysian, Singapore & Thai Noodles' seems dubious at best, it really isn't that bad - just not authentic.
Chop Chop
56, Uxbridge Road,
Shepherd's Bush Green,
London
W12 8LP
Tel: 020 8746 2222
Tube: Shepherd's Bush (Central Line)