According to the BBC, Parliament Hill was formerly known as Traitor's Hill and is the gateway to
Hampstead Heath
. The name is thought to come from being a place for troops loyal to the Parliament during the English Civil War.
If you pop down today to Parliament Hill you would be able to view Italian-American footballer turned sculptor Giancarlo Neri's The Writer. The Writer is a typical table and straight chair, the only difference is it isn't from Ikea and it stands 30ft tall. The set was installed early this month and will be left there till October.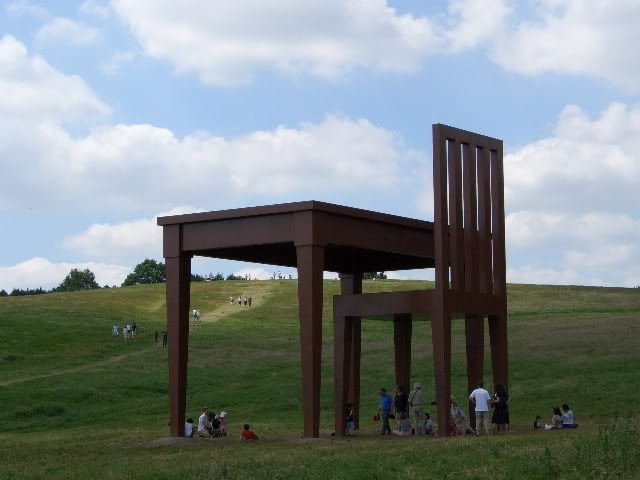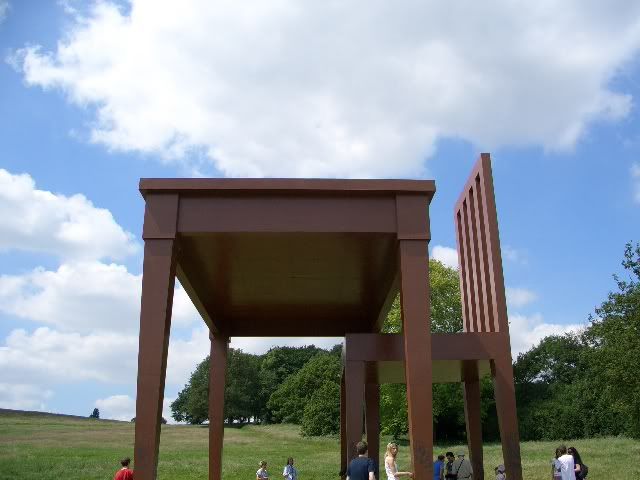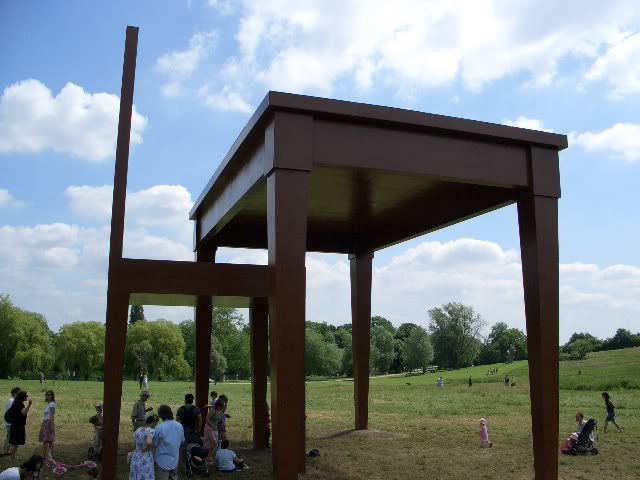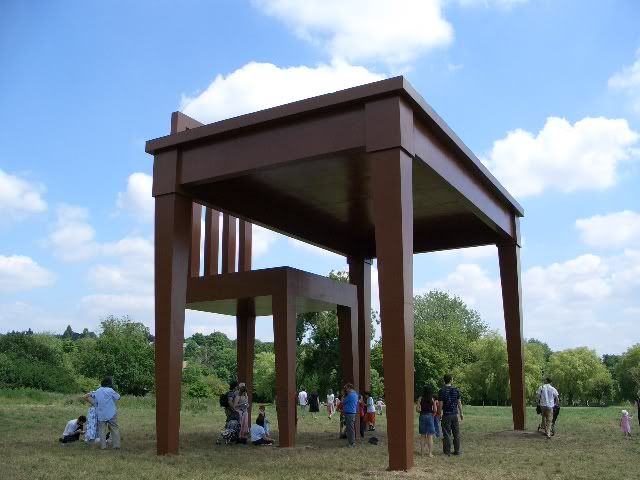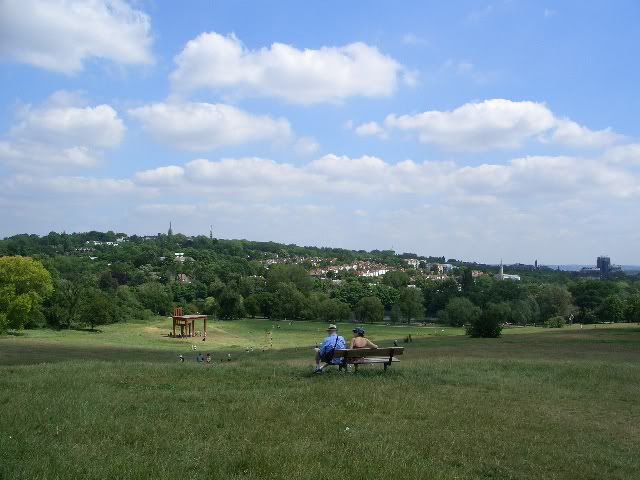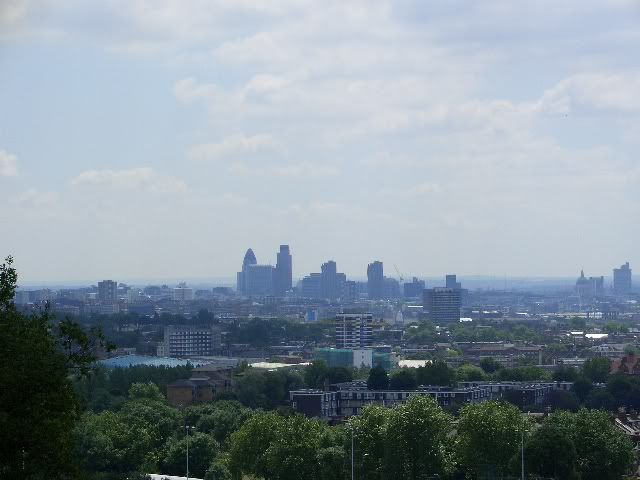 From the peak of Parliament Hill you will be able to get an unspoiled view of the City and Canary Wharf.