updated with pictures



We were at Bicester Village today doing a little of summer sale shopping. This is a cluster of company stores selling last season's merchandise. So it is sort of sales of sales.

This is our fifth visit to Bicester after we 'rediscovered' it about three years ago. I am not much of a designer shopper prefering instead bargains to anything else which is why my favourite store is actually TK MAXX, a factory reseller.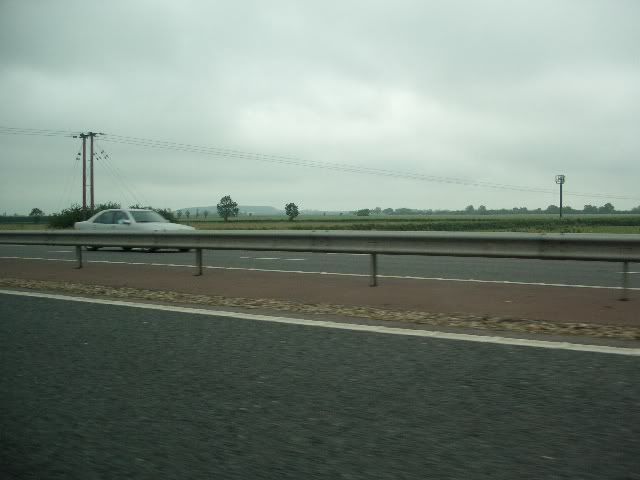 We left London at about 10am and drove up the North Circular Road and connected at Hanger Lane to the A40 where it was straight down to the M40. It's pretty easy really. You can also connect to the M40 through the M25 motorway.




An hour later we were at exit 9 (A41) to Bicester. It was cloudy the whole day, an amazing turnaround for the weather. The previous days had temperatures hitting 32C in London and it has since dropped to below 20C.




Not much to say about Bicester. I am sure many of you who has been to London either for studying or visiting, would have been down here. There were many Malaysians of course (you can recognise them easily - they mostly carry Salvatore Ferragamo, Dior and Burberry bags, don't they know anything? Nobody wears Burberry now! Stop showing off!).




We had lunch at the famous The Acorn pub. The restaurant side is operated by the Hungry Horse chain of pub restaurants. Good value for money. For a crisp fiver you could get a 8oz steak cheese burger with chips, salad and onion rings as side. I got that. Jenni had the All Day Breakfast while our companions for the day had roasted lamb joint and fish & chips. While we were getting drinks from the counter, Jenni met an old friend of hers from college who just graduated and would be returning to Malaysia this summer.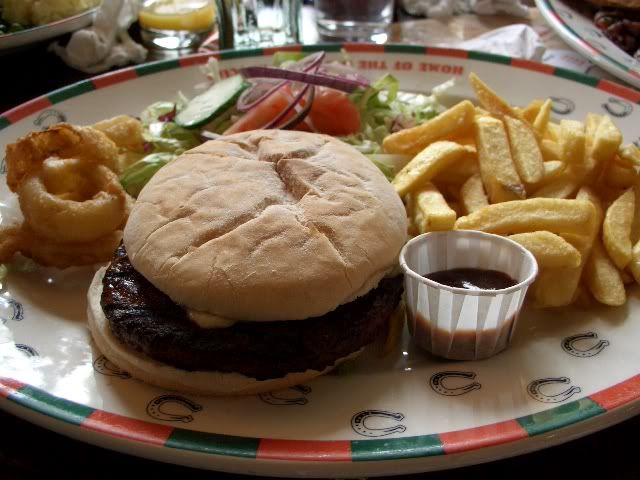 Re-energised after a hearty meal, we spent about five hours 'sight seeing'. I am not keen on 'designers' but couldn't pass the Paul Smith store. As some of you would know I am a keen admire of all things Paul Smith, especially his range of Paul Smith Jeans tees. I was on a tight budget so me got two of em tees only. I eyed a wonderful leather belt but lust turned sour when I read the price - 70quid after sale!




The usual stopover at Diesel proofed fatal to my credit with another 25 leaving the bank towards the purchase of two tees. I am not complaining though. But I did stop myself from purchasing the nice pair of yellow sneakers at Campers. Damn I really want those.




We were due to leave at 5pm and were to meet at the muster point Bose. But we lost a mate who wandered towards Pret-a-Manger. Can't blame her - this was her first time. We took 30 minutes to get her tracked down to which point we had a drink and then left for the 70 minutes journey back into congested West London finally having dinner at Oriental City, Colindale.