We were at Harrods today for the first day of sale. We got there at 5.30pm - way past its opening time of 9am. I didn't want to join the throng of crazy Oriental and American tourists. Those people are mad. We went straight up the forth floor and wondered around. Half an hour later we left the tills with a couple of tees in my bag (£35 for three pieces). Most of the clothes on the forth floor are at 50% with prices ranging from £10 to £50 for tees.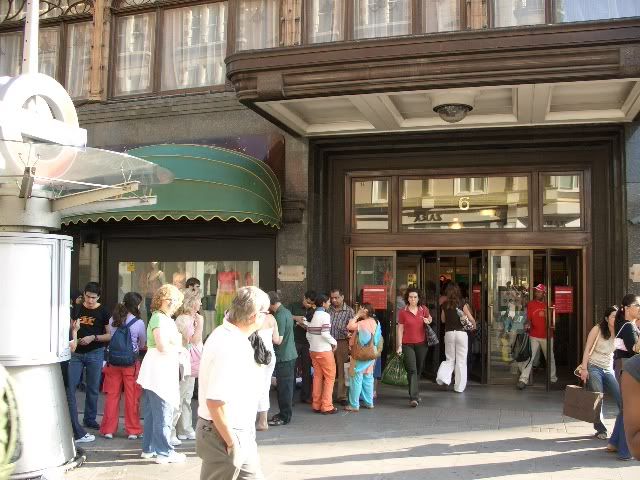 We looked around at the sound & vision section on the third floor ogling at overpriced but highly desirable High-Definition plasma and LCD televisions. Then it was off to the second floor checking out the pet store, Waterstones book store and the luggage section. A quick look around at the perfume section on ground level before laughing at those at the Gucci queue, we left at about 6.30pm.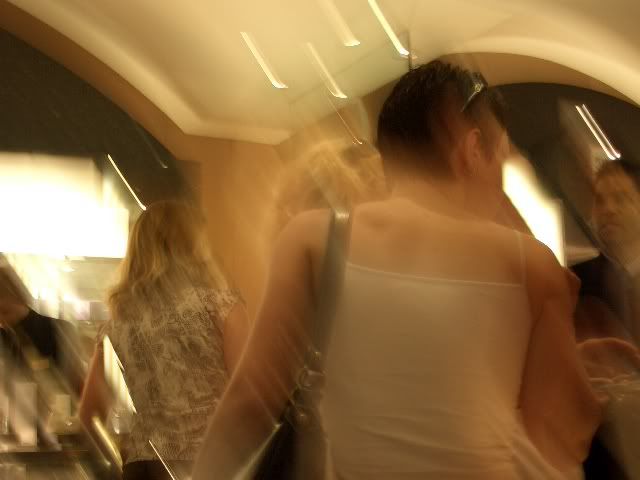 An hour. Probably a record. I don't really like shopping at Harrods especially during their famous sale season, due to the number of mad dashing tourist population and the Sloane Street crowd of posh and toft shoppers - but it is a great place to check out for bargains. I managed to avoid the metro-sexual section of menswear on the lower ground floor - those shite are really expensive - but I might return 3 weeks later when Harrods switch to clearance mode (75%).

I am going to cut my card now.