This is the
new

Independent

cover
. Mixed feelings about it. While I welcome their move towards a more contemporary design, it does look like a design of one of their supplement magazine. Maybe they thought streamlining would be a good thing. Not sure why they thought
Tesco
deserves to be on the front page during election month.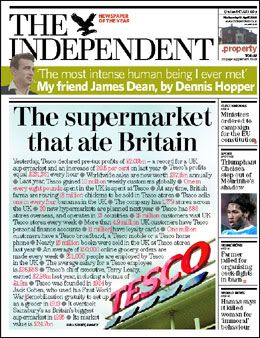 A note to Malaysian prints, this is what a
newspaper
should look like - no adverts on the front page!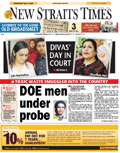 'Quality' compact, Malaysian style...


Speaking of Malaysia...Bernama news agency reports that the Malaysian government is
considering giving away free

dadah

to addicts
. Don't know the fuss is all about but for the first time I was considering moving back, until I read that 'addicts' are required to be locked up in a remote island.