Yawn...last night quake's still giving me a headache...only three hour sleep and when I wanted to blog, Tenaga decided to cut the power again. Thank you, atleast I can get back to sleep!
Why the hell did we all overreact for? Reading through my previous post again I finally realised what a dumbass I was reacting to what can be consider as an aftershock. Did we think about the people who are most likely to die due to this?
Hell the Japanese experience this every other day but when it happens here we all (present party included) swamp
Petaling Street
with panic 'OMG' stories and supposed 'ghost stories'! I tell you... only us Malaysians can somehow link tremors with ghosts...
At least one of our paper had some humor, look -
ALL SHOOK UP!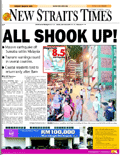 But who said nothing tragic happened in Malaysia? See -
house collapses into sinkholes
! Pray for them...
Only one British paper saw the light and spared their readership of a quake related hogwash. Bless 'em...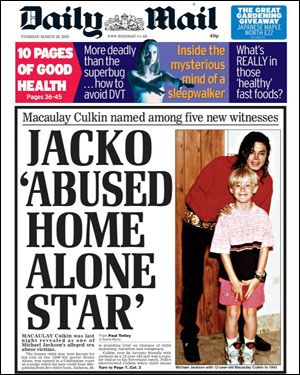 Disaster Emergency Committee
Oxfam International