More paranoia from The Star. Today's 'Fight Crime!' guide is kidnapping.

Do's: Try to escape if no one is guarding you. The best time is when kidnappers go to buy lunch or are resting. LOL!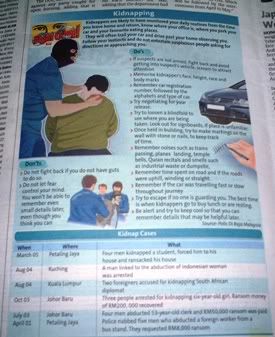 I am more interested in why they decided to insert a picture of a VW Golf/Polo in there. Surely there are almost none of these wonderful cars in Malaysia no?